5 Best Family Beach Holidays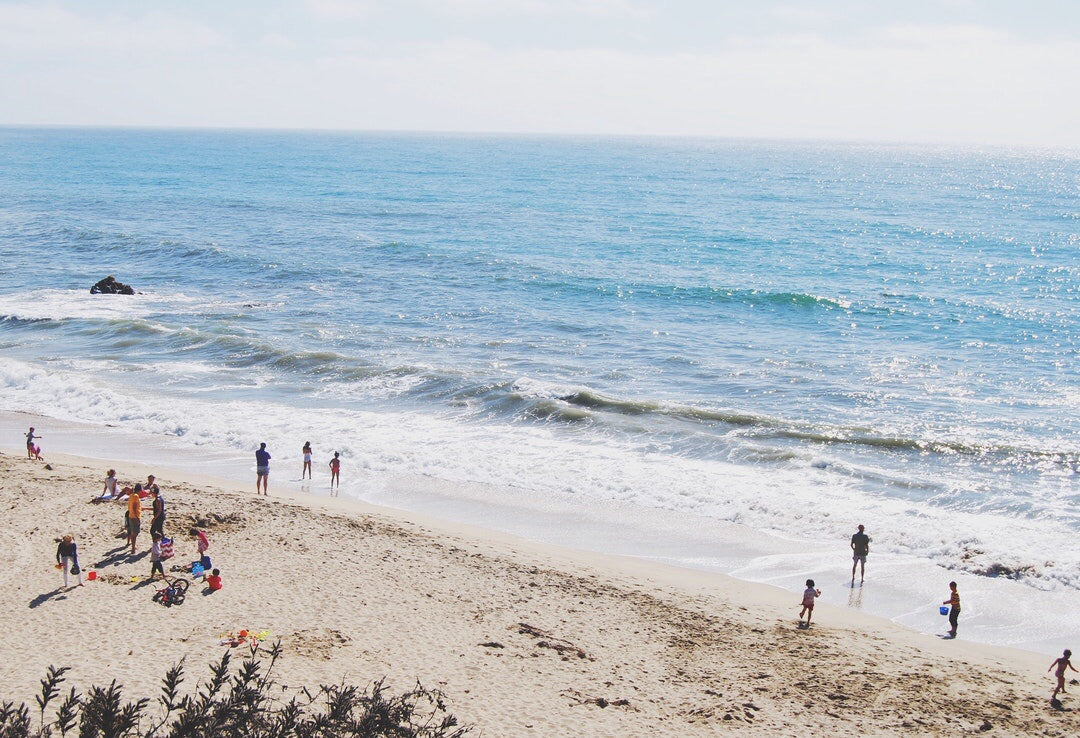 We've trawled the web so that you don't have to. We've found these sought after locations for the best family beach holidays.
Get summer ready and plan your next adventure.
Here is what we've rounded up... 
Ikos Oceania
The resort experience and 'All inclusive' in Halkidiki
This gem is courtesy of Destinology A luxury family holiday complete with infinity pool, a spa, tennis courts and more swimming pools. If you're in need of some sand between your toes, the stretch of 350m of beach is where you can venture to. The rooms and suites available have views over the Aegean and Mount Olympus. For the foodie lovers, you'll be spoilt for choice with cuisines offering a taste of Greece, Asia and Italy. The coastal town of Nea Moudania is only a ten-minute walk away from the hotel, where you can explore further sites and foodie options.
Image credit: Destinology
Atlantis, The Palm
Five star luxury with a hub of adventure.
On the conic man-made island in the City of Gold, Atlantis, The Palm is sure to win points with all the family. Offering a private beach, luxury accommodation and five-star facilities.
Activities include free entry to the Atlantis Aquaventure, a gym and wellness centre to work off the indulgence or recharge and kids clubs for more fun to be had for the little ones.
A kaleidoscope of foodie offerings, with 20 on-site restaurants to choose from, ensures no one goes hungry.
Oh and did we mention the Wavehouse family lounge? With a bowling alley, restaurant and arcade centre!
Image and Holiday: On the Beach Holidays
Forte Village - Bouganville
CAGLIARI, SARDINIA, ITALY
Surrounded by greenery and bungalow style accommodation, this holiday is sure heighten every bit of relaxation you have in mind. Beach, swimming pools, restaurants and even a Thalassotherapy Centre. Can you take us with you, please?
There's no rest for the little ones though :-)
Elegant Resorts list the following...
"Children's Wonderland, a pint-size town with fire station, library, cinema and more. Aspiring F1 drivers can zip around the track, soon-to-be scientists can experiment in Wonderlab, the BarbieT Experience offers pink paradise for little princesses while Mario's Village brings imagination to life! A special hangout for teens, U-Club is packed with stuff to do, including and incredible DJ Academy. Every week culminates with a show starring young entertainers at the Piazza Maria Luigia."
It's sure to keep the entire family happy!
Image: Elegant Resorts
The Amala
Head to Bali, Indonesia for this holistic retreat with the whole family. Time to unwind and escape to what can only be described as a slice of heaven.
The Amala hotel is nestle in the heart of beachside Seminyak, Bali's chic shopping and dining district. With 12 eco friendly Balinese villas, surrounded by the beautiful bamboo it's just waiting to envelope you and the family in this tranquil escape. This is is perfect for facilities with teens. No children under the age of 12 permitted.
Mr and Mrs Smith: "Dine on raw, vegetarian or indulgent cuisine after yoga, t'ai chi or water Pilates, then reward yourself with a restorative massage." 
Is this the tranquility you're after?
Image: Mr and Mrs Smith
Phokaia Beach Resort, Turkey
If you're not convinced we're sure this one will literally tick all the boxes! Great hospitality, delicious culinary fare and a tranquil space where you each get to choose how relaxing or how active you wish to be.
We're thinking water sports but perhaps you're more about lounging by the pool? Turkish bath anyone? We'd sign up for the Hammam in a heart beat.
There are kids clubs and evening childcare from 1-17 years leaving you with some free time to enjoy and meal or a few drinks at any of the restaurants and bars on-site.
Image: Mark Warner Holidays
Tell us which would be YOUR best family beach holiday from the list?